Summer is around the corner, and we are super excited to announce our May entertainment schedule. All events are included with your Soaky Admission and will take place by the Wipe Out Bar from 2-5 pm. Hope to see you there!
May 19 – Hayden and Adxm
May 22 – Shaun Abbott
May 24 – Bill Fonner
May 29 – Hayden and Adxm
May 31 – Bill Fonner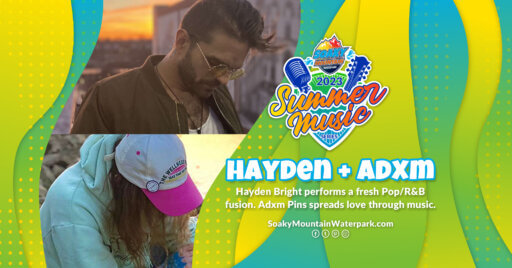 Hayden Bright & Adxm Pins
Based out of Knoxville, TN, Hayden Bright steps into the scene with a fresh Pop/R&B fusion. With an eclectic mix of songs in his repertoire, spanning over 8 decades of music, HAYDEN BRIGHT can be found performing anything from Elvis Presley to Harry Styles, and almost everything in between. As for his original tunes, critics have said that HAYDEN's style is reminiscent of artists such as; Justin Timberlake, Post Malone, or even Justin Bieber.
Marking his way through the industry with a blend of unique sound mixtures and styles, Tennessee-based rapper, singer, musician, and producer Adxm Pins is pushing limitations with every release. Spread love and happiness.
Follow Hayden at: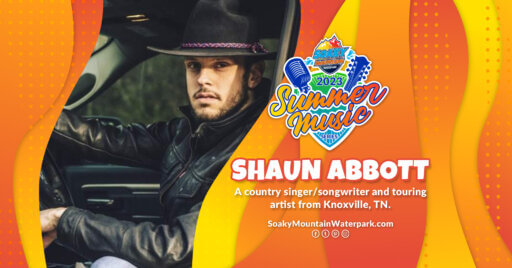 Shaun Abbott
Shaun Abbott is a country singer/songwriter and touring artist from Knoxville, TN. Abbott has toured across the US and has opened for artists such as Jeff Cook from Alabama, Chase Rice, Josh Thompson, LANco, Corey Smith, Ashton Shepherd, and John Michael Montgomery.
Download his latest single "Never Have This Night Again" on iTunes today! To learn more about Shaun Abbott, head on over to shaunabbottmusic.com.
Follow Shaun at: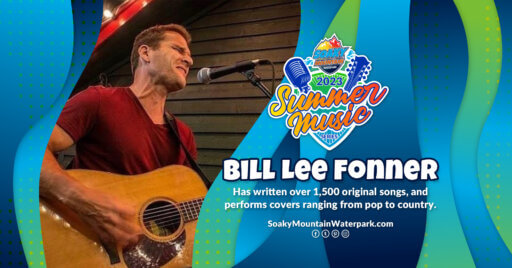 Bill Lee Fonner
Bill Lee Fonner started playing acoustic guitar at the early age of five and by the age of nine, he was already playing and singing on stage from Ohio to Florida. He was signed to Arista records at the age of 16 and currently resides in the Great Smoky Mountains of TN. His music sounds like James Taylor and Neil Young. He has written over 1,500 original songs and performs over 300 cover songs ranging from the 70s to current pop and country. Follow Bill at: