More to come in 2023.
View Passholder Discounts
Passholder Room Discount Availability
Frequently Asked Questions
Have a question? We might just have an answer for you right here!
Work at Soaky
Start your exciting career in the world of waterparks, at the most exciting waterpark!

Taylor Time is an early opening exclusively for guests with a Taylor Time event ticket. (This event is not included in the season pass program. However, pass holders may purchase Taylor Time tickets and enjoy the same fun.) Taylor Time is designed to be a low-sensory experience in the water park. A water park can be a very enjoyable experience for everyone, but there are times it can be overwhelming for some guests. Our purpose of Taylor Time is to reduce sensory input in a controlled time and environment to give additional guests an opportunity to explore and enjoy Soaky Mountain Waterpark.
What makes Taylor Time different from a normal Soaky experience?
Rides are contained to a section of the park focusing on attractions with low stress and can be done in tandem
With caregivers and siblings
Music is left off until Taylor Time is over and will begin quietly increasing
Additional staffing in the areas to provide support in the form of information and direction
Guest capacity is to restricted to 500 people to reduce crowds and wait times drastically
What rides will be open during Taylor Time?
Soaky Surge, The Snake Den Tube Rides, and the Boomer's Bay children's area will be open.
Can event ticket holders stay for the rest of the operating day?
Taylor Time event ticket holders are welcome to stay for the remainder of the operating day.
Please understand that the experience will not maintain low sensory after 10 am. We welcome Taylor Time event attendees to stay as long as they like that day.
I have a child that would really enjoy Taylor Time, but is the rest of the family welcome too?
Of course, they are, understand they will also need an event ticket.
Is this a children-only event?
No, while Boomer's Bay is meant for our younger guests, the Soaky Surge and Snake Den tube rides are fun for all ages.
I am a pass holder, is this event included?
Taylor Time is a special event and not included in the pass holder program.
What does the Event ticket include?
The event ticket includes admission to the park during the Taylor Time hour and allows the ticket holder to enjoy Soaky Mountain Waterpark during operating hours on the day of the event. Parking, Food and Beverage, and Rentals are not included with this event ticket.
TERMS + CONDITIONS:
Non-transferable
Non-refundable
Not valid for a raincheck
Valid for dates listed in this event
BRING THE FAM FOR SOME SOAKY FUN!
⁠
We believe that experiencing Soaky Mountain Waterpark is more fun with others, which is why we are
offering this special promotion!⁠
⁠
Get a 4️-Pack of Daily Admission Tickets online for $167.96 (That's only $41.99 per ticket — a total savings of
$24!).⁠
⁠
TERMS & CONDITIONS:
– Tickets must be redeemed together.⁠
– Tickets do not include parking.
– Tickets are non-refundable.
With great dedication comes sweet SOAKY rewards!
Shout out to kids of all ages with outstanding grades! Bring in your report card on June 7th and June 8th if you have at least one A (or the equivalent of it – ex. exceptional or outstanding), you will receive FREE admission into SOAKY Mountain Waterpark for the day! Way to go kiddo's! Your hard work has paid off!
TERMS + CONDITIONS:
Non-transferable
Non-refundable
Not valid for a raincheck
Valid for dates listed in this event
Check Back Often for New Specials or just Join Our Newsletter
We have a lot of fun and exciting specials coming to Soaky Mountain Waterpark. Join our newsletter to get notified as they come available.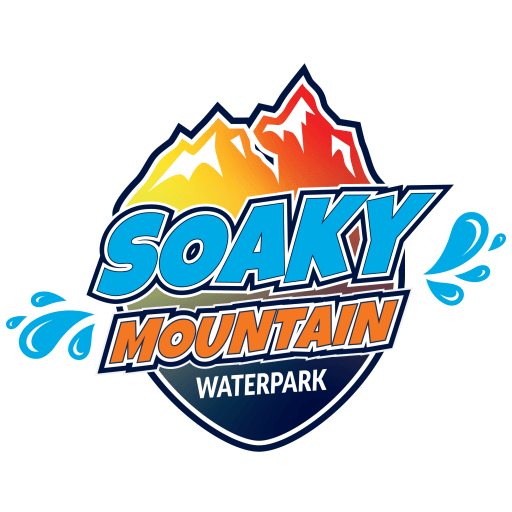 We look forward to seeing you at Soaky Mountain Waterpark
How Can We Help?
Looking for…